The SWA would like to introduce you to this year's President. Adam! (Yes, that is a very interesting picture....)
"Hey everyone, and if this is your first SWA article, then welcome to the site and more importantly the incredible world of student windsurfing"
He and the rest of the committee are ready to guide you through the year with a jam packed season of 8 events starting with Aussie Kiss in late October and ending with our BUCS Nationals competition.
As with every year we expect to expect to bring hundreds of new faces into the SWA and into the fantastic sport that is WIndsurfing. A-Level results have just been released and if you are going to be a fresher this September make sure you wing by the Windsurfing stall at your freshers fair.
Bio of Adam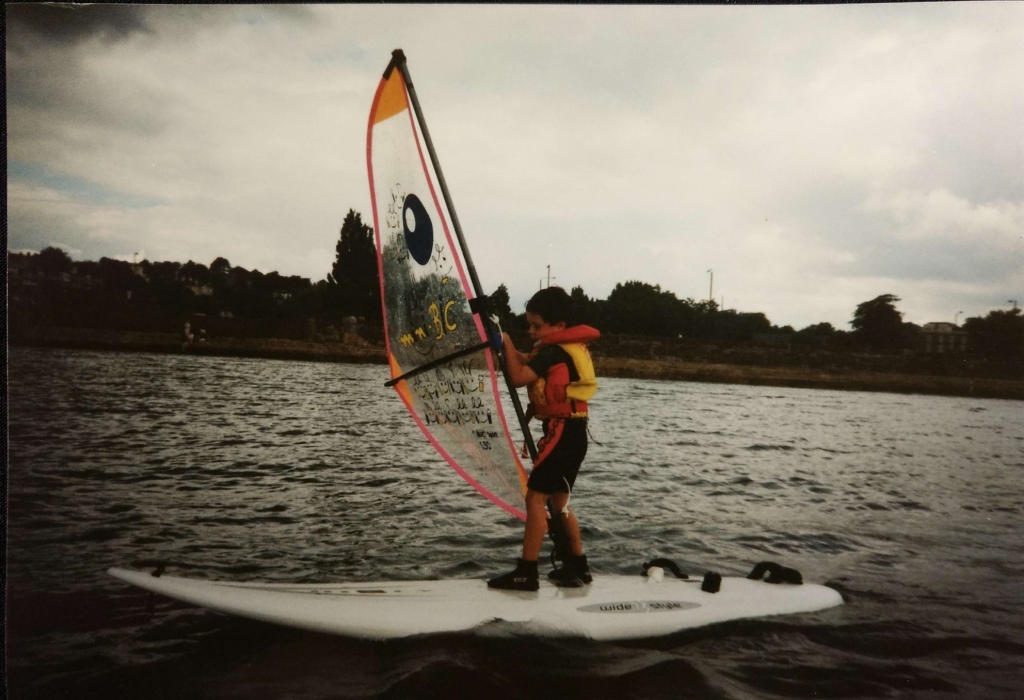 Adam was born in the 90s into a family that already travelled around the world windsurifng and competing.
He was first pictured windsuring at a very young age on a Hi-Fly board and an interestingly decorated BIC windsurfing sail.
Throughout early life Adam was quite happy just slowly sailing around and never really found the need to try anything too drastic or fancy.
At some point he also did Kitesurfing for a bit, but we won't talk about that.
University rolled around and Adam found himself walking around the freshers fair and stumbling upon the windsurifng stall and signing up on the spot.
During first year he experienced some of the best socials of his life, along with some of the best events including Aussie Kiss with over 400 other students on the Devon & Cornwall border.
For second year Adam was elected Social Sec where he continued the wonderful work of Nia in the previous year.
In his third year he lived in Berlin, far far away from his beloved SWA, but he flew back to be at a few key events, including the first university social, Aussie Kiss and the BrUWE Core event.
Final year came around and Adam lead his club as president including running the BrUWE event in Bristol. At this stage he also joined the SWA committee on the tech team, mainly focused on rebuilding the website.
Final year +1 came around and the SWA had a shiny new website, both backend and frontend (Thanks Chris for round 1 of the template!).
Final year +2, more of the same, and finally...
Final year +3, Adam is the SWA president &  looking to push the SWA forward wherever possible.