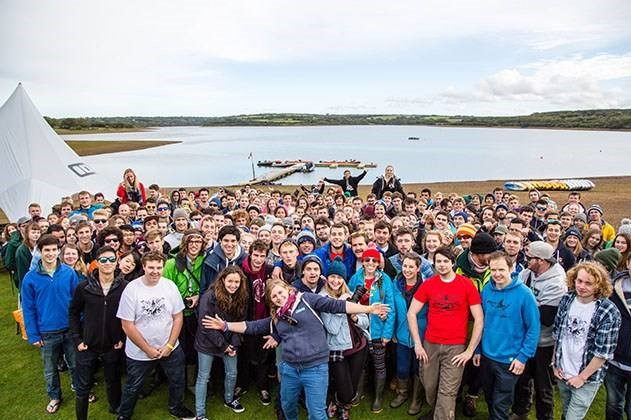 Aussie Kiss - The Good the Bad and the Bubbly.
'Aussie Kiss' is a phrase that is almost as old as the SWA with almost as strong of a reputation. It is the crown jewel of the SWA event series eagerly anticipated by many every year whilst spoken about for many months to come. Every year it stands as the proud SWA beacon that welcomes fresh faced Windsurfers to its warming glow. It shakes down the end of summer blues and reignites the windsurfing spark in everyone's heart. It is, quite frankly, only just shy of a national treasure. For those reading this, in which this phrase is but a poorly considered innuendo, read on, for over the space of the next 3 minutes we shall enlighten you to your new found pasture of student windsurfing revelry!
Just a quick note to let you know that Aussie Kiss 16 tickets are NOW ON SALE!
Windsurf tickets are only £57!
This includes 2 night of camping on site, 2 nights of partying in a GIANT tent on site, 2 days of windsurfing with beginner tuition on Mark Warner beginner beach and intermediate and advanced clinics from a collection of Club Vass instructors.
There will be a chance to win 2 holidays by buying a ticket, one with Club vass to Club Vass and one place on the SWA holiday in JUNE (keep your eyes peeled for details)
Ticket sales are currently scheduled to close 2 weeks before the event!
Get buying! [=