So that's a wrap for the 2017-18 season, we hope you all had as much fun as we did!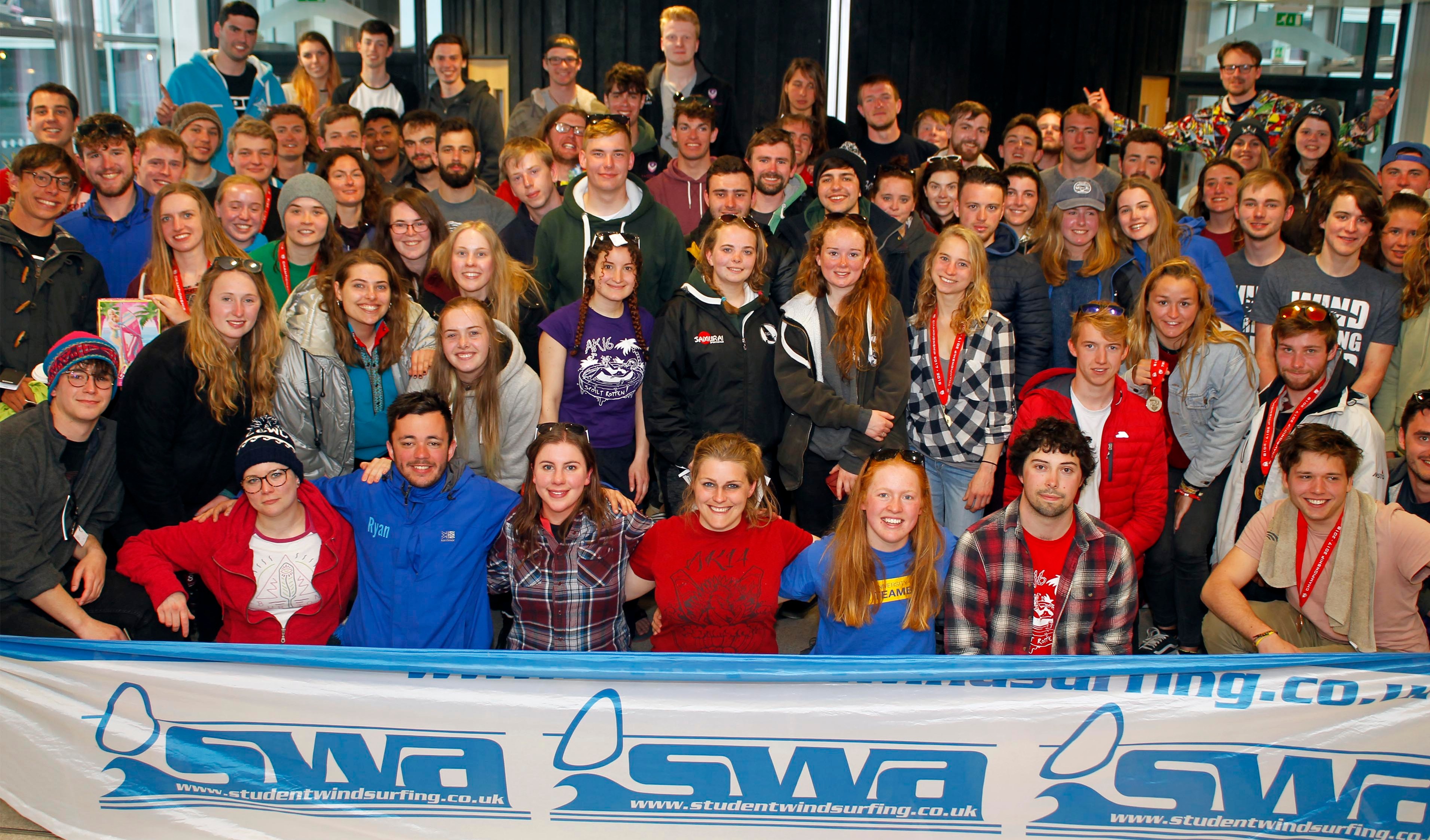 Get comfy, grab a cuppa, and get ready for the big throwback to all of this year's events, and the round up all the competitions, series, and who won what!
---
Before we get started though, just a shout-out to our amazing sponsors, none of the epic things you're about to be reading about below could have happened without their support, so a massive thanks has to go out to Boardwise, Puravida ION, Colwyn Bay Watersports, Shaka Student Travel, Mark Warner, Get Windsurfing, Horizon Watersports, Lagoon Watersports, Supersaturated, Red Paddle Co., Pryde Group, Red Bull, and PROtography.  
---
Throughout the year, mixed in amongst the good times blasting out on the water (and of course the epic fancy-dress parties), we ran four competition series: SWA Individual Racing, Boardwise Team-Racing, SWA Freestyle and Puravida ION Wave.
The Racing and Freestyle competitions took place at the Aussie Kiss festival, our three Core Events (BaBrUWE, Liverpool and London), and Nationals. The three wave events (Swansea, PlymEx and Bangor) allow the dedicated wave sailors amongst us to show off their skills!
This year's events
Kicking off the year was our 16th Aussie Kiss festival, which saw over 300 students descend on Roadford lake for a weekend of windsurfing, partying, and camping.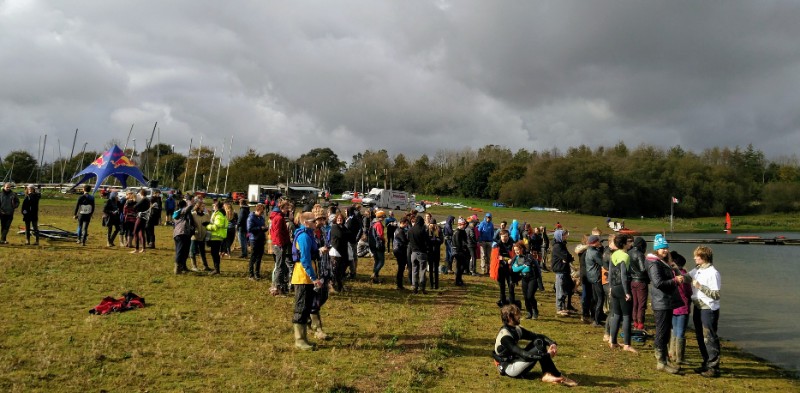 The strong winds meant great progress was made by all abilities, with a range of coaching and instructing. However, when Storm Brian decided to bless us with his glorious winds at the lakeside, he unfortunately didn't bless our tents, leaving the campsite a flattened pile of canvas and broken poles… Not to worry though, everyone was determined to dance away the cold, and we all got very cosy sleeping in vans and at nearby indoor facilities generously provided by Roadford before a second awesome day out on the water. There are some significant changes for this year's AK, but more about our big plans later on...
A few weeks later and it was time for Swansea Seamen II, our first wave event. Friday night was defined by the lethal combination of £1 jagerbombs and a £10 minimum spend at the bar… That didn't stop us from being up bright and early on the Saturday morning, which had some nice wind but small waves - ideal for the Intro-to-Waves clinics we ran. As the weekend went on the waves picked up nicely, but the super-bright neon everyone donned on the Saturday night seemed to scare the wind-gods off. Although there wasn't enough wind to finish the competition, some windsurfers still went out for a pootle, to "wash off the hangovers" before the drive home.
Third event of the year and it was time for the Core Series to begin. In what was maybe the most ambitious cross-over event of our time, a collaboration between Bath, Bristol, and UWE universities resulted in the aptly named BaBrUWE event on the 10th November.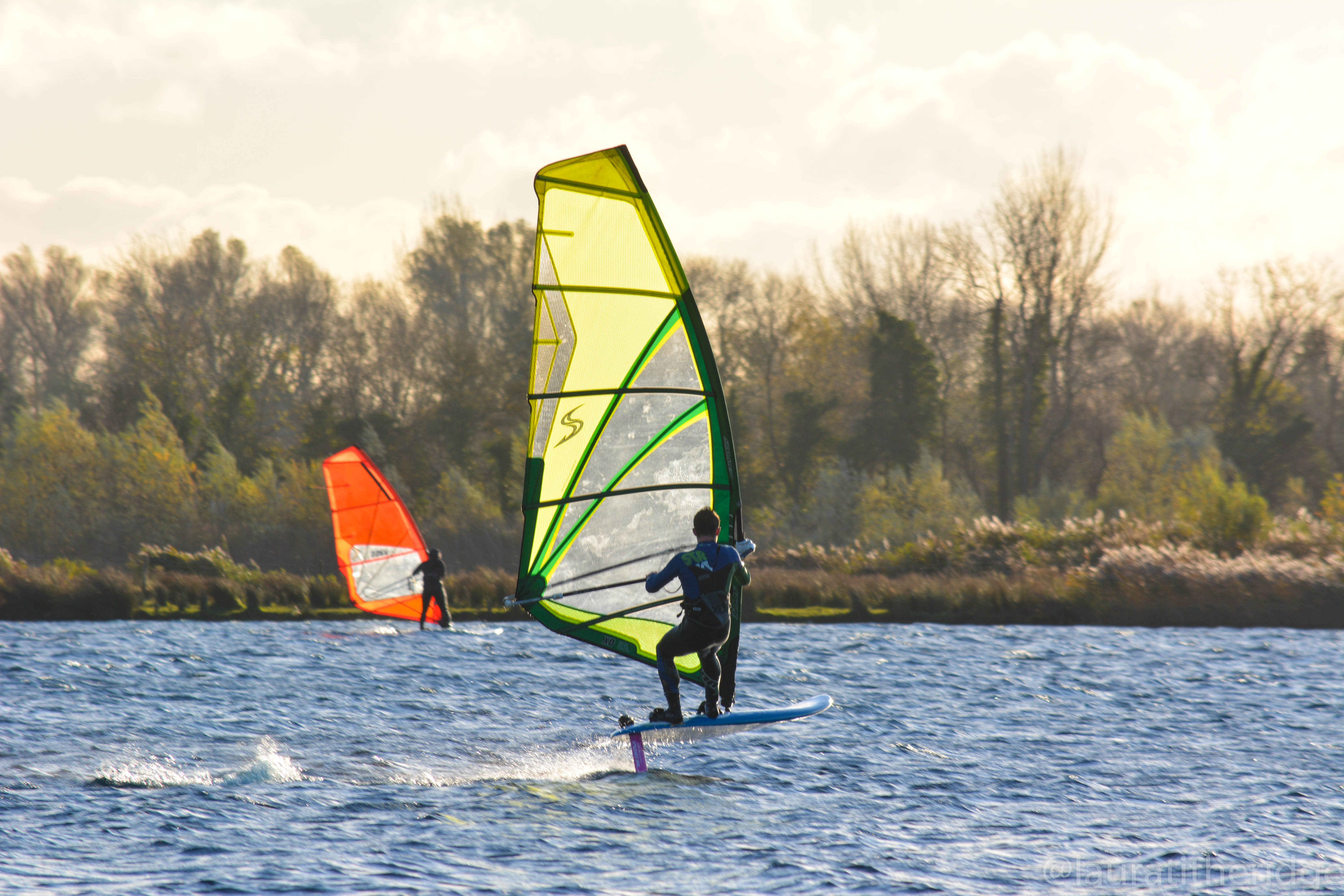 A fancy dress theme of "Cards Against Humanity" led to a plethora of "creative" costumes, which of course were all constructed out of 80% cardboard, 10% duct-tape, 5% glitter, and 5% windsurfer-magic. The shifting wind at the lake made the racing tricky, but when it settled in we saw loads of beginners getting their first taste of speed, as well as the more advanced windsurfers blasting about, with Bristol getting their shiny new hydrofoil out later on.
A fortnight later and it was up to Liverpool for our second Core event - Northern Monkey!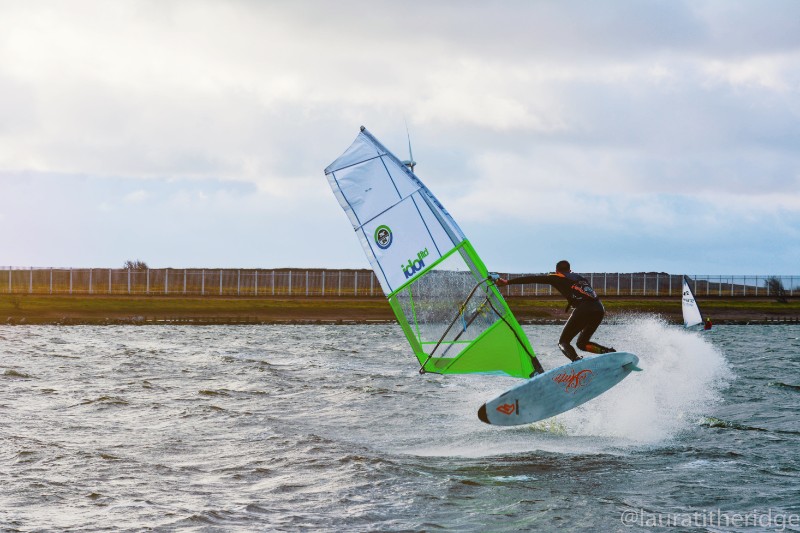 Along with a interesting use of a spring onion, the two super-windy days at Crosby mixed with two big nights out in the city left everyone very satisfied, but feeling even worse about the break to follow. After four sick (in a good way) events in five weeks, having the next ten weeks off for Christmas and exams was, according to one fresher, "heartbreaking".
Back on the first week of February, the PlymEx Wave VI stop of our Puravida Ion Wave Series kicked off 2018 in style. The competitors enjoyed the 30 knots of wind slightly more than the horizontal hail that came with it, with some massive jumps, forwards, and epic wave rides being recorded by the judges from their "superior view of the comp area" - the warm and dry Puravida van. As usual, the parties were large - just goes to show that if enough people are dancing in a room then it doesn't matter how cold it is outside - although some warm rain helped keep spirits high on the walk home.
Then it was across to Imperial College London for Soggy Cockney II: Return of Big Jon. In stark contrast to most of the previous events, there wasn't a breath of wind in the air. Whilst instructors and beginners alike had a great time demonstrating some lightwind freestyle alongside the fundamentals of the sailing position, the intermediates and advanced crew weren't too impressed. Being a key component of our sport (clue is in the name), without the breeze a couple of clubs decided to take advantage of their capital city accommodation and go sightseeing. By Saturday evening everyone was equally knackered from the day's activities but, refuelled on some quality pizza went on to show the London clubs what a big fancy dress (theme: things that are big) party with 110 crazy windsurfers is all about!
From South East to North West, the next stop on the SWA tour lead us up and over to Bangor's Rhos Ness Monster V, held up in the windy waves of Rhosneigr. After taking over a bar and reuniting with some long lost Northerners, the wave (and wave-aspiring) sailors were keen to take to the wave! Unfortunately, the wind seemed to have had a lie in. However, by 2pm the competition was in full swing and only a few flat water windsurfers had to be rescued from further down the bay. Sunday saw the wind even more exhausted than us, although the waves made a very welcome appearance. Turns out windsurfing is a tad different without wind, or a sail… but at least we had surfboards!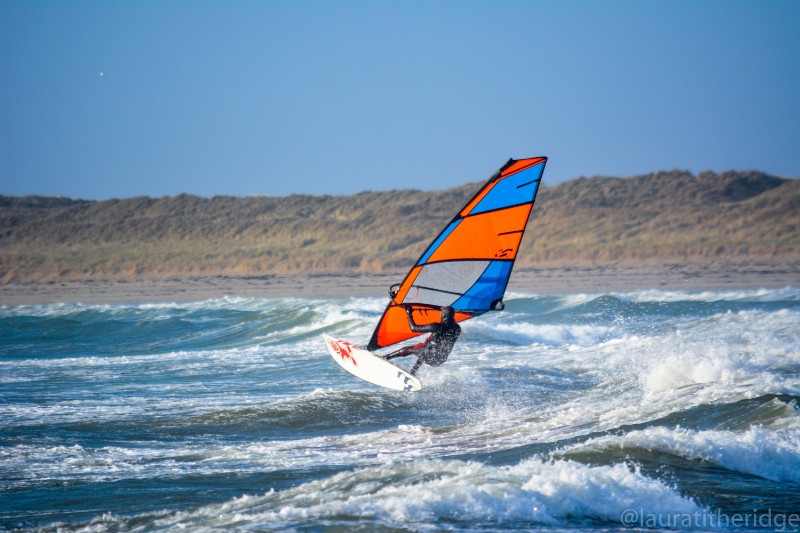 Capping the year off in style was Nationals, held again up at Colwyn Bay Watersports, with camping in a big indoors astroturf pitch nearby. Indoor camping proved unnecessary though, as the glorious sunshine stuck around all weekend, and in a lovely but unusual switch on the SWA scene; people were complaining about being too hot rather than being too cold. Whilst high pressure systems are great for BBQs and beach volleyball, the light winds made the racing a tough contest of tactics and pumping.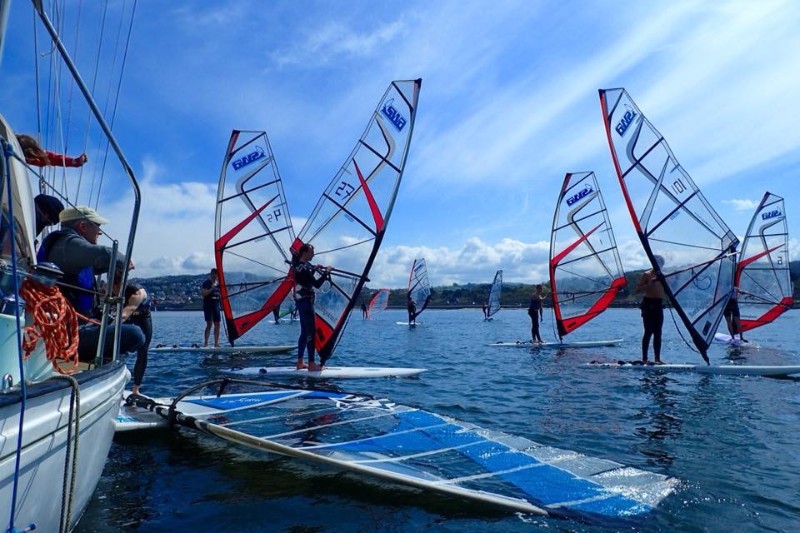 Trying to recap twelve events in just a few paragraphs isn't easy - if you would like to read more about any of them just check out the Event Debriefs posted throughout the year on our website... But now it's time to announce this season's winners!
SWA Race Series
1st – Ross Griffin (Birmingham) - NorthSails Boom, kindly donated by Boardwise
2nd – Matt Duffin (Bristol) – Harness Lines and a t-shirt
3rd – Eleanor Southwell (Swansea) – SWA Sunnies and a UJ Volcano

Over 100 competitors racing this season, across 4 events and three divisions. Heading into the final showdown at Nationals, only 1.5 points could split the top two racers, with Matthew Duffin (Bristol) and Ross Griffin (Birmingham) showing that consistency is key - neither competitor had finished outside the top six all year. Ross clinched the title with a stellar performance at BUCS Nationals to get his hands on a new NorthSails boom from Boardwise.
This is what he had to say about his win: "I f**king love the boom! (Not that I've windsurfed since nationals) but it fits 90% of my sails and has that sweet ass back end (everyone loves a wide back end) pleasedontquoteme"
Finishing off the podium in the racing was intermediate Eleanor Southwell who showed that attendance at all the core events, when combined with consistent racing results in the lower fleets, can result in a very good overall score!
Winning the beginner fleet by a staggering 96.5 points was Maurgaux Pouliquen (Cardiff). From a 16th at BaBrUWE to 2nd place at both Soggy Cockney and Nationals, Maurgaux showed a massive improvement over the winter and we look forward to seeing her in the intermediates next year!
 

SWA Freestyle Series
1st – Matt Duffin (Bristol) - DryRobe Long Sleeve Jacket
2nd – James Arney (Bristol) – Windsurfing Barbie and T-shirt
3rd – Jane Paddison (Liverpool) – Uphaul and Boardwise T-shirt

In the freestyle series, it was Bristol's light-wind-freestyle-master Matthew Duffin who stole the show by never finishing outside the top 3, bagging himself an awesome DryRobe Long Sleeve Jacket – a much sought-after item for any UK windsurfer for staying toasty on the beach/lakeside between sessions.
James also got a prize he's been wanting for a long time: a limited edition windsurfing barbie doll which reports say has taken pride of place on his mantelplace. Congratulations also to Jane Paddison for finally adding freestyle to her list of SWA podium finishes.
Puravida Ion Wave Series
1st – Nick Welsh (Exeter) - £250 voucher from Puravida Boardriders
2nd – Shaun Ashmore (Manchester) - £150 voucher from Puravida Boardriders
3rd – Sarah Jackson (Bath) - £50 voucher from Puravida Boardriders
To say the Puravida Ion Wave Series was "hotly contested" could only be argued by the Baltic temperatures experienced at Gwithian in February, but this was not enough to stop our eager bunch of wave sailors driving up and down the west coast of the British Isles in search of the best conditions. Nick Welsh (Exeter) stole the show by making the finals at Swansea (only lack of conditions prevented the win), a huge win at PlymEx, and only Rose Greensmith (Bangor) was able to stop him from taking a clean sweep at her home spot Rhosneigr. This wasn't enough to knock Nick off the top spot, and he took home a £250 voucher for ION at Puravida, as well as bagging a range of products from Puravida at all the individual events. Consistency in the series is key and Shaun Ashmore (Manchester) proved this by making finals at every event to take 2nd place and a £150 voucher for Puravida ION as well as some other awesome stash. After 2 events, Sarah Jackson (Bath) was in the running for the title with a 2nd at PlymEx, however an ankle injury during winter training prevented her from competing at Rhosneigr, leaving her with 3rd place, but still a nice £50 Puravida ION voucher.

Tom Pidden, SWA Wave Director Reports:
"This was my first year overseeing the SWA Puravida Wave series, since leaving my landlocked uni and ending my 4 year stint competing in the SWA wave events, and what a year! Although we didn't get the world class conditions we know all three stops can produce, we had a big change of the guard in terms of competitors and this year had some of the closest results we have had in a while! Competition for the podiums was tight especially between Sarah Jackson, Shaun Ashmore, Nick Welsh and Matthew Duffin and it was good to see a high level of competitive wave sailing in the SWA. At the other end of the spectrum we had a huge number of people venturing into the waves for the first time this is just as important to the series as having a competitive podium. I really can't wait to see the newly hooked wave sailors progressing up the rankings next year and we hope to see even more first time wave sailors at next years events!
Puravida was again an integral part of the SWA wave tour this season. Providing vital support and assistance for the wave team and motivation, tips and advice for the competitors. Combined with ION they provided some awesome prizes for the overall series and individual event winners."
Boardwise Team Racing Series:
1st – Birmingham - £200 voucher from Boardwise
2nd – Bristol - ION t-shirts and SWA sunnies
3rd – Sheffield / Notts - AK t-shirts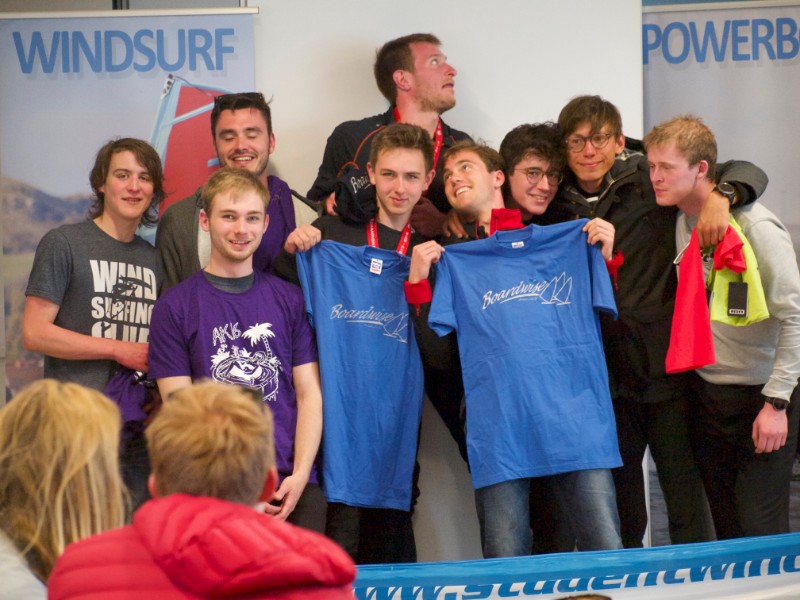 Birmingham undoubtedly smashed this season's team racing winning every single event and taking home a £200 Boardwise voucher for their club. Bristol showed consistency is key scoring a top 4 finish at every event to take home 2nd place. The fight for 3rd place was by far the closest with Birmingham's 2nd team, Sheffield and Nottingham in the running. Heading into the final event it looked like Birmingham 2 had it sealed up with an 8 point lead, however a no show from Birmingham 2 threw the competition wide open and Nottingham snuck in with a 6th at BUCS bumping them above Birmingham 2 and Sheffield into third.
This series wouldn't exist without the incredible support of Boardwise, who supply the one-design race kit at every event. They are also invaluable in supporting all our Core events, by bringing a van full of demo kit, getting scores of students out on the water who would be unable to otherwise, as well as supplying a range of awesome prizes for all the winners of various contests.
Overall Series
The King and Queen of the Wind are awarded every year to the winner of the overall series – made up from the results of every race, freestyle competition and wave event across the season. 
King of the Wind
1st – Matthew Duffin (Bristol) - £100 voucher for Lagoon Watersports
2nd – Ross Griffin (Birmingham) – T-shirt and Necklace
3rd – Tom Sambrook (Birmingham) – SWA Sunnies and RRD Lanyard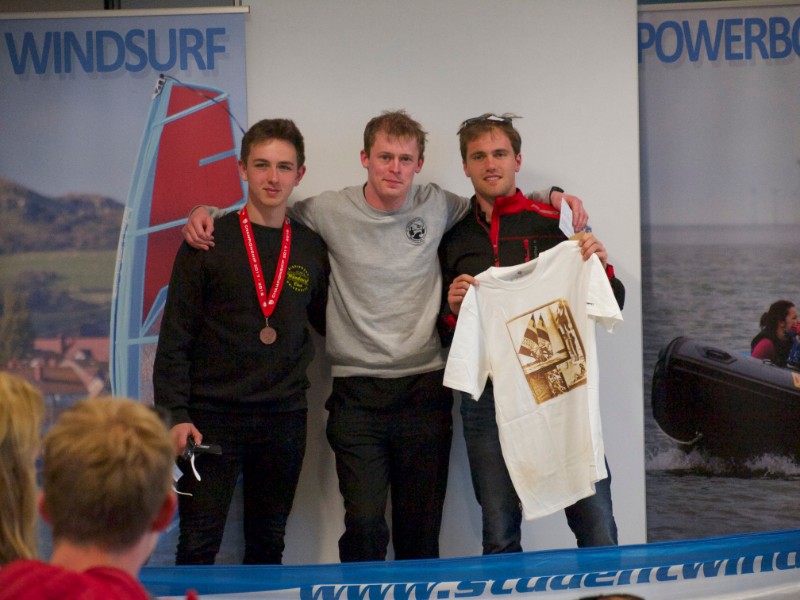 King of the Wind goes to Matthew Duffin (Bristol) who totalled up a mega score after taking part in a staggering 10 different competitions, out of a possible 12 through the year. Racing and freestyling at every core event, and competing at a wave event too, Matt actually was on track to compete at 11/12, but his immense commitment to the SWA both on and off the water meant he was unable to perform in the waves at Bangor, after over-exerting himself performing dance moves on the Friday night…
This victory won Matt a £100 voucher to spend at sponsors Lagoon Watersports in Hove. Reports say this will be very welcome prize for Matt after an altercation with a wave at PlymEx.

Ross Griffin (Birmingham) took 2nd place by nearly 100 points with his top results in the racing series bumping him up the rankings, whilst Birmingham teammate Tom Sambrook's 3rd place in the racing at BUCS sealed him 3rd place overall.
Queen of the Wind
1st – Eleanor Southwell (Swansea) - Weekend coaching with GetWindsurfing
2nd – Jane Paddison (Liverpool) – AK T-shirt and Necklace
3rd – Natalia Orgonova (XSWA) – SWA Sunnies and RRD Lanyard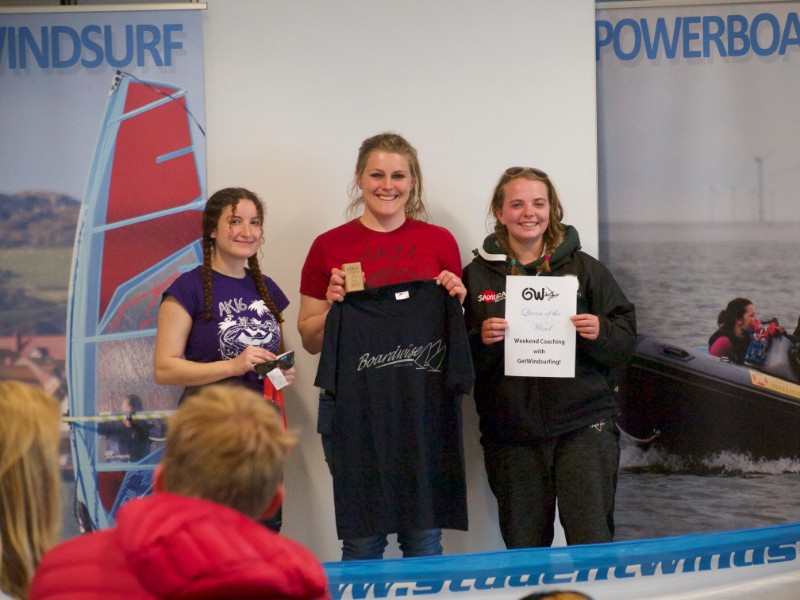 Eleanor Southwell (Swansea) has been another constant face at the core events this year and her dedication and keenness has definitely paid off seeing her to the top of the ladies' leaderboard. Although Jane Paddison (Liverpool) and Natalia Orgonova (XSWA) fought hard to knock her off the top spot with some great results throughout the year, it wasn't enough to take down this Queen. Eleanor is the recipient of a weekend of coaching from GetWindsurfing after which surely no one will be able to stop her next season!
---

That's the season's results all announced, now onto what we have planned for summer and beyond...
SWA Odyssey - Holiday in Vassiliki
Right now (literally as this article is being published), 42 student windsurfers are chilling on a beach in Vassiliki, Greece! We've teamed up with Shaka to get everyone staying at the Ocean Elements hotel there, and everyone's looking forward to some epic days on the water, with sweet kit hire and coaching. Committee will be tweeting live updates throughout the holiday, so head over to our Twitter for more info!


Presidents Training
One of the key aspects of the SWA is supporting university windsurfing clubs. For this reason, we offer a big free weekend of training for all the committees of our affiliated clubs, in the first weekend of July each year. Covering aspects from organising transport, to how to run a good fancy dress social, committee members gain valuable knowledge about what works and what doesn't work, passed down each year to make sure every windsurfing society is as good as it can possibly be. We've got around 50 people coming to Bristol for the training this year, if you're not involved but want to be then do get in touch! 


Aussie Kiss 2018
Every year around late October, we kick the student windsurfing season off with a massive windsurfing festival - a chance for freshers to get a taste of the addiction that is windsurfing, and a big reunion for all of us returning from summers away.
SAVE THE DATE: 19th-21st October - it is not going to be one to miss!
We're changing a lot about the festival - after collecting loads of feedback from all of you who went last year, we're already hard at work making this next one the biggest and best yet, we've got some big announcements to make, but this article is long enough already so we're going to save all those juicy details for the next article!
Keep an eye on our page over the next few weeks so you don't miss that post! 

 ~ ~ ~ ~ See you out on the water! ~ ~ ~ ~